Medik8
Medik8 Retinol 6TR Intense 15ml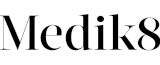 MEDIK8 RETINOL 6TR+ INTENSE SUPERCHARGED 0.6% VITAMIN A SERUM 15ML
Containing 0.6% Retinol plus the added benefits of Squalane and Climbazole to further boost visible results, supported by Vitamin E for enhanced stability, the Medik8 Retinol 6TR Intense is an anti-aging serum designed to complement your skin's nightly regenerative cycle. This fast-absorbing serum works to retexturise skin while you sleep, reducing the appearance of fine lines and wrinkles, improving radiance and promoting an even skin tone.
Features and benefits of the Medik8 Retinol 6TR Advanced 0.6% Vitamin A Serum 15ml include: 
Helps to reduce fine lines and wrinkles
Improves skin radiance and skin tone
Retexturises skin to promote a smooth complexion
Speeds up the natural exfoliation process
Leaves skin soft and hydrated
Clears pores and regulates sebum production
Works while you sleep
Contains 0.6% Retinol plus the added benefits of squalane and climbazole
Vegan and cruelty-free
To be used at night
Ideal for those already using

 

Medik8

 

Retinol 6TR+ and are looking to further boost visible results
15ml
Considered an 'intelligent retinol', this powerful serum delivers retinol gradually throughout the night preventing irritation while ensuring maximum effectiveness. Not only with this facial serum fight visible signs of ageing, but it will also help to decongest pores and balance sebum production, helping to unveil a clear complexion. Ideal for those who already use Medik8 Retinol 6TR+ and are looking to further boost visible results.
INGREDIENTS
Squalane, Caprylic/Capric Triglyceride, Carthamus Tinctorius (Safflower) Seed Oil, Dimethicone, Climbazole, Retinol, Tocopheryl Acetate, Pogostemon Cablin (Patchouli) Leaf Oil, Decylene Glycol, 1,2-Hexanediol, PPG-12/SMDI Copolymer, Phenoxyethanol, Lecithin, BHT.
10% OFF MARKED PRICES | Code:  GLOW
Code Excludes Medik8 & Mesoestetic, however these brands are included in our free gift offers
Must Apply discount at checkout as discounts are not valid retrospectively.
Please do not apply after entering reward codes as this will render reward invalid
FREE GIFTS
How to add free gifts to your order
Our free gift pop up will be present once you start adding purchases to your cart. The higher you cart value the more free gifts are on offer to select.
Be sure to swipe OR arrow across to see all valid options available.
Once you select you 1st gift you may have the opportunity to select more if your cart reaches our spend level that trigger more free gifts. Keep adding you preferences until free gift pop up disappears.
When in gift pop up remember to swipe / arrow across OR click on small grey dots to scroll.
T&C apply
Free gift spend levels
Many free gifts to choose from
See some examples below
All options may be seen on the gift pop up as you add purchases to your cart
See T&C below
SIGN UP AT BOTTOM OF WEBSITE PAGE FOR $10 OFF YOUR 1ST ORDER OVER $100
Free Gift Terms & Conditions 
Tina Kay Skincare reserves the right to refuse free gift when offers are redeemed excessively for a single customer.
1 full size gift per order & per person
Im multiple orders are placed to make use of multiple discounts. Tina Kay skincare has the right to supply only 1 set of free gifts present on the order of the highest value. All free gift across multiple orders will not be supplied. Multiple orders will be dispatched together with just 1 set of free gifts from the highest value order. Other Free Gifts added to the multiple subsequent are deemed invalid and will not be supplied with original order dispatch and will not be sent later for any reason. Please do not take advantage of our free gift offers as we do wish to continue providing free gifts
If a product become out of stock an alternative may be give to prevent holding up dispatch. This is a condition of adding free gifts to cart.
Valid Free gifts can not be added to any orders if they are not processed at the time of the order and are not present on the customers invoice. Should there be an issue with adding free gifts at the time of the order please contact customer service for assistance admin@tinakayskincare.com
It is a condition of our free gift promotions that by adding free gifts from our popup you agree that any of your free gift may be substituted for an alternative should any become out of stock at the desecration of Tina Kay Skincare without notification as some gift become out of stock before we can edit our pop ups. This prevents unnecessary delay of dispatch and allows us to offer so many free gifts without excess man hours in editing the pop up especially over night and on weekends
Multiples of the same gift types and categories are not valid. Tina Kay Skincare reserves the right to refuse free gift when offers are redeemed excessively for a single customer.
Tina Kay Skincare can refuse to supply multiple gift / free packs if customer manages to add more than 1 to order due to glitch in system or for any other reason.
Kit value advertised is an approximation due to the nature of the special sized items.
Free Kits may

 

change at any time and content list above is a guide not always exact. However we do endeavour to supply listed products as much as possible although some contents may become sold out prior to us editing our free packs due to the un expected high demand. 
Reward Point Values / Vouchers to redeem
See Your Vouchers Here ( Must Login to your account to access your vouchers )
Earn Points
How To Spend Points - Access your vouchers